Open in store Monday - Saturday 12-4pm
Login
Log in if you have an account
Register
Having an account with us will allow you to check out faster in the future, store multiple addresses, view and track your orders in your account, and more.
Create an account
Ben & Jerry's "Chunky Dunky" Boost Benefit
18 May 2020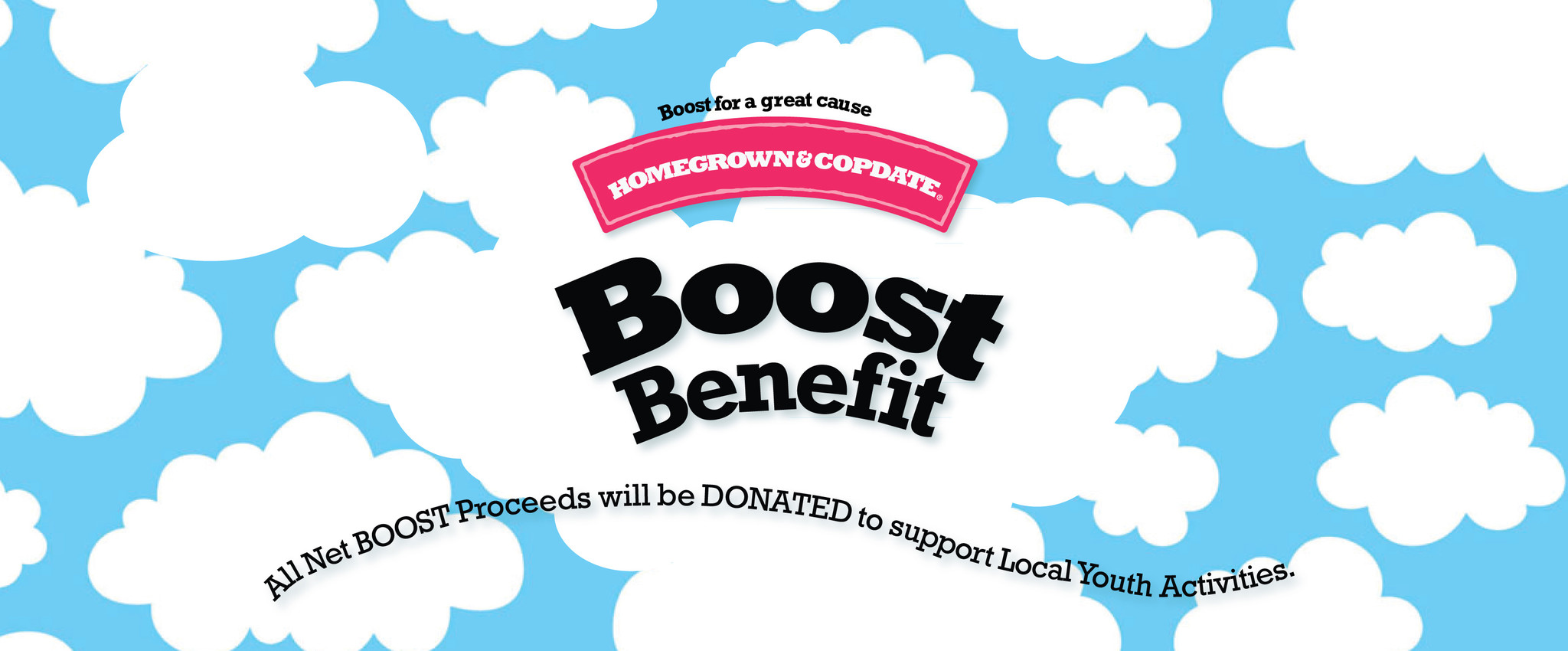 Thank you to all who supported this effort.
We managed to raise $49,316.98.
GIAC will receive $45,000 for program funding and staff support to combat the effects of the shutdown.
REJOiCE THE VOTE, a statewide group focusing on youth issues will receive $4,316.98 courtesy of Jeff Furman and Social Ventures.
For the upcoming release of the Nike SB x Ben & Jerry's "Chunky Dunky" Dunk Low, we're taking the opportunity to do something a little bit different and give directly back to our community as it continues to feel the effects of the Covid19 pandemic.
We've partnered with the until recently Chairman of the Board of Directors of Ben & Jerry's Jeff Furman and his non-profit organization Social Ventures which was invaluable in the process of getting both of our local skateparks built, as well as COPDATE in order to support GIAC, one of Ithaca's greatest community assets.
https://www.cityofithaca.org/327/Greater-Ithaca-Activities-Center. 


you can also donate directly to GIAC here 
GIAC provides all manner of support to Ithaca including after school programs, a food pantry, sports and summer camps, and of course their skateboard camp which gives kids and teens the opportunity to travel around to all of the regional skateparks that they otherwise wouldn't have access to.  As a result of the pandemic, GIAC has had to suspend all operations through the summer and the majority of the staff has been furloughed until things clear up.
Our goal with this release is to raise money to ensure that when things do clear up, the programs our community depend upon, and the people that run them are all able to return intact.
For this release, COPDATE has been generous enough to donate ALL NET PROCEEDS from Boost purchases directly to Social Ventures to then be dispersed to GIAC*.
Here's how the Boost will work for this release, and again ALL NET PROCEEDS from all Boost purchases go directly to supporting GIAC*.
•DOUBLE BOOST = $5
Double Boost entries will be eligible to enter for a chance to win the Nike SB x Ben & Jerry's "Chunky Dunky" Dunk Low with Regular Box only.
•TRIPLE BOOST = $10
Extra gift & Next-Drop-On-Lock Perks Pass
Triple Boost entries will be eligible to enter for a chance to win the Nike SB x Ben & Jerry's "Chunky Dunky" Dunk Low with Extra gift and a Next-Drop-On-Lock Perks Pass that guarantees your reservation on the next Homegrown x Copdate event in addition to the regular box edition. 

•If you are a Perk Pass holder, you are pre-registered for this release.
•All pre-registered entries will be processed by Friday 5/15 and are subject to Copdate's terms of service.
•Registration will be open nationwide from 5/13 at 12PM EST until Sunday 5/17 at midnight EST.
•Qualified entries will be processed by 11:59PM EST Wednesday 5/20.
•Check your email for confirmation.
•Winners will be notified by 8pm EST 5/23 and will have until 10am EST 5/24 to confirm their reservations.
•Once confirmed, winners will receive invoices through PayPal and we're aiming to have all winning pairs shipped out by 5/26.
Thank you all for taking the time to read this, and for your support.  We hope that you'll look at this release as a chance to help donate towards a worthwhile cause on top of the opportunity to secure one of the years best Dunks.  
Stay safe,
-Andrew
*Social Ventures reserves the right to disperse a portion of the funds to other local youth focused organizations needing support